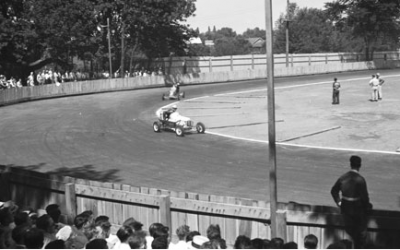 In the early 1980s, one of those cutting their teeth in auto racing at Dorney Park was John Andretti, nephew of Mario, who would go on to a winning career in both CART Indy cars and NASCAR Cup cars. Also in the early 1980s, Ray Evernham, who went on to become a Daytona 500-winning crew chief and an inductee into the NASCAR Hall of Fame, broke his sternum in a Dorney Park TQ Midget crash.
read more
CONTACT US | TERMS AND CONDITIONS
© 2016 CarShowSafari.com All Rights Reserved.
The contents and images on this site may not be reproduced, distributed or otherwise used,
except with the prior written permission.