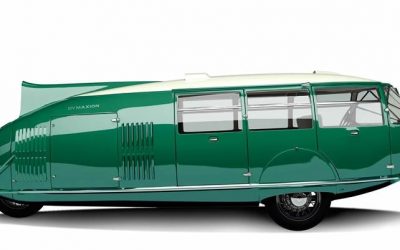 This week, in 1933, R. Buckminster Fuller, made a name for himself in the automotive world when he applied for a patent for his Dymaxion car.
To call the Dymaxion a car would be generous.
Though the automotive industry was still in its youth, the Dymaxion was a vehicle unlike anything even the most imaginative automotive minds had ever seen, and though it would see little commercial or critical success, the Dymaxion Car is undoubtedly a symbol that genius and madness both required a boundless imagination.
read more
CONTACT US | TERMS AND CONDITIONS
© 2016 CarShowSafari.com All Rights Reserved.
The contents and images on this site may not be reproduced, distributed or otherwise used,
except with the prior written permission.