Motorama
Do you love the history of the automobile? So we do! Here at Car Show Safari, we know that classic car history is as important today as it was the day it happened, and that events from decades ago continue to impact the automotive industry and motorsports events that we all love.
That's why we developed the Motorama page of Safari News, our automotive news and event update outlet! The Motorama page of Safari News features many great blasts from the past, highlighting the development of some iconic automobiles that changed the modern face of motoring, featuring important players from the past, and exploring how the races, auto company expansions, and innovative developments that have taken past over the last century and a half impact the car culture we know today. 
Dive into the weird and truly wonderful world of the early tinkerers, racers, and designers, who didn't just make automotive history when they set land speed records and developed front windshield wipers, but impacted the whole history of the world.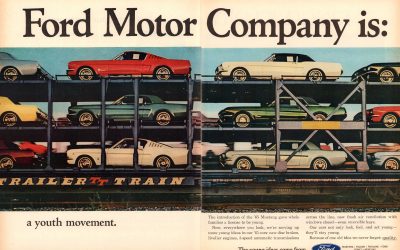 The Fairlane Committee began working on a car for America's youth. It would be sporty, aesthetically pleasing, affordable, and unique. It would challenge the two-seater racing European models that World War II vets had fallen in love with overseas. It would go on to celebrate its fiftieth birthday in April of 2014, as the longest consistently produced American car in history. It was the Ford Mustang.
read more

CONTACT US | TERMS AND CONDITIONS
© 2020 CarShowSafari.com All Rights Reserved.
The contents and images on this site may not be reproduced, distributed or otherwise used,
except with the prior written permission.