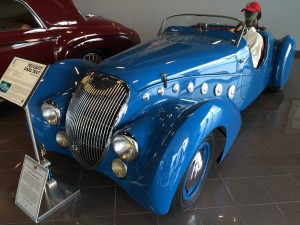 During a visit to St. Petersburg we made an all-too-brief side trip to the Tampa Bay Auto Museum in the northern suburb of Pinellas Park.
This amazing facility was opened in 2005 by Mr. Alain Cerf, the founder of privately-owned PolyPack, a manufacturer of highly-engineered automated packaging equipment for consumer products that was started in 1962 and whose headquarters is located directly next door.
read more
CONTACT US | TERMS AND CONDITIONS
© 2016 CarShowSafari.com All Rights Reserved.
The contents and images on this site may not be reproduced, distributed or otherwise used,
except with the prior written permission.