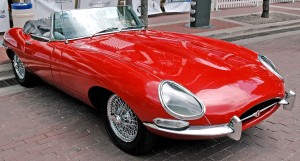 "An earth-shaker from Great Britain" is how the influential writer Ken Purdy described the original Jaguar XK-E, a car stunning in looks and performance when it made its debut on March 21, 1961, and a car that remains stunning in looks and performance to this day.
read more
CONTACT US | TERMS AND CONDITIONS
© 2016 CarShowSafari.com All Rights Reserved.
The contents and images on this site may not be reproduced, distributed or otherwise used,
except with the prior written permission.