THE BUCKET LIST 
We at CarShowSafari.com love car shows. We love all kinds of car shows, from the cruise-in at the local VFW hall, to the big multi-day extravaganza… from the rat rod show to the Concours d Elegance. We just really love car shows! And they are all great in their own ways. But then there are the car shows that every car enthusiast must experience before they die. These are the "Bucket List" shows.
Now we could keep this list to ourselves… the thought being that if less people know about these shows, we can park closer to the show field and the lines will be shorter for the sausage and pepper sandwiches, but that's not how we roll. This information is just too important not to share it with the world. So here is our "Bucket List" in several different categories: Car Shows, Air Shows, and Boat Shows, with more to come. They are listed in chronological order, so if you miss one, you'll just have to stick around til next year… Sorry!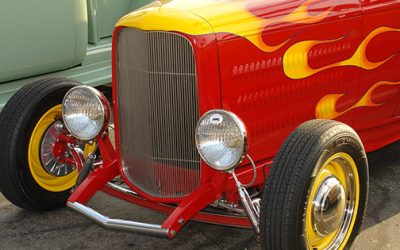 This is a list of the Car Shows you will want to experience before you die.
read more

CONTACT US | TERMS AND CONDITIONS
© 2020 CarShowSafari.com All Rights Reserved.
The contents and images on this site may not be reproduced, distributed or otherwise used,
except with the prior written permission.