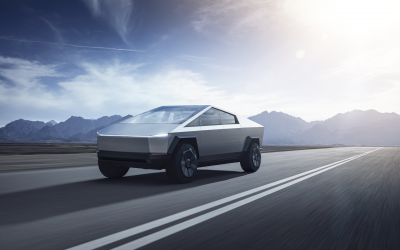 The Mustang draws inspiration from a beloved American classic. If the Tesla Cybertruck draws inspiration from anything, it's a Mad Max film. There are no corners on the Mustang Mach-E and there are no curves on the Tesla Cybertruck. Ford is a company that has been around since the very beginning of the automotive industry as it stands today. Tesla, the consummate tech company, is too young to have experienced Y2K.
And yet, though they generally look and feel worlds apart, there is something innately connected between these two disparate vehicles. They are both progress in action.
read more
CONTACT US | TERMS AND CONDITIONS
© 2016 CarShowSafari.com All Rights Reserved.
The contents and images on this site may not be reproduced, distributed or otherwise used,
except with the prior written permission.