Moment of Decision: John's 1963 Corvette Resto-Mod
Text and photos by Steve Temple for DriveOnline.com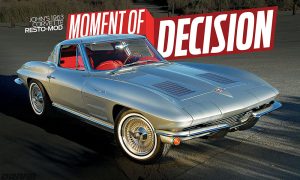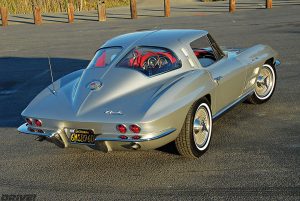 Choosing whether to Restore or Resto-Mod an older Corvette isn't always easy. While wrestling with the merits of bringing back an original versus tampering with a classic, the final decision might depend on several factors.
Often it's dictated by the condition and history of the vehicle. After considering his options on a dilapidated '63 Split Window, John Daniels' direction was fairly obvious.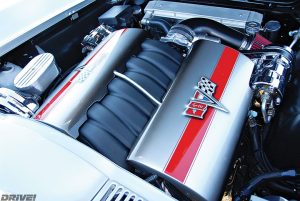 Through his friend John Vestri of Vestri's Vettes, a firm specializing in resurrecting non-original donor Corvettes, he'd found a suitable project car in Arizona that had a good body and interior, but the original running gear was gone, and a newer Chevy 350 crate engine was in the engine bay.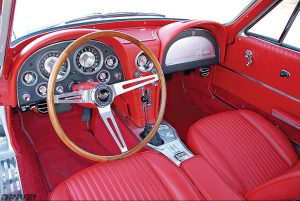 Lacking any numbers-matching parts, or any significant provenance, doing a Resto-Mod on the beleaguered Corvette was basically a given…
READ MORE! To read Steve Temple's full article on John Daniels' 1963 Split-Window Resto-Mod, click HERE to go to
Drive! Magazine, DriveOnline.com