Car Show Safari Staff in the News
Car Show Safari's Motorsports Editor Bob Marlow has been nominated for this year's Junie Dunlavey Memorial Spirit of the Sport Award by the Eastern Motorsports Press Association (EMPA).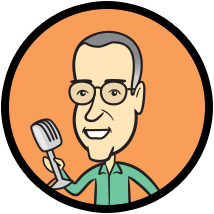 EMPA, founded in the early 1970s, is comprised of racing writers and photographers throughout the Northeast and Mid-Atlantic regions of the US.
Marlow was nominated along with Christopher Roy and Kenny Wallace.  The award recipient will be determined by membership voting taking place during December, with the award presentation taking place during the organization's annual convention in suburban Philadelphia January 10-12.
Additional awards being voted on by the membership include the Al Holbert Memorial National Driver of the Year, nominees for which include 2019 NTT Indycar Series champion Josef Newgarden and the Monster Energy NASCAR Cup Series champion, yet to be determined as of this writing.
Two other EMPA members will be honored as well, one with the Ace Lane Sr. Memorial Photographer of the Year Award, and another with the Jim Hunter Memorial Writer of the Year Award, both also determined by membership voting.
Retired racer Sam Posey has been named to the EMPA Hall of Fame, and additional inductees will be selected by membership vote from a list that includes the late Indycar driver Bobby Marshman and peripatetic Ken Schrader.
Wesley "Junie" Donlavey, Jr., for whom the Spirit of the Sport award is named, began racing in NASCAR in 1950 and fielded entries in NASCAR racing through 2004.  Donlavey was admired and respected by fans and his peers throughout his racing career.
Marlow began contributing to the National Speed Sport News in 1974, the same year that he began serving as a speedway announcer.  Marlow joined Car Show Safari in 2014. We're excited to congratulate him on this honor and to have him on our team!