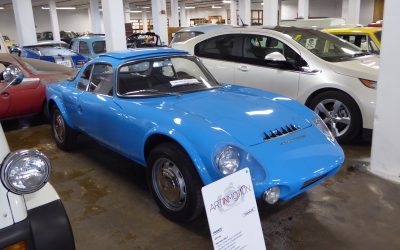 Call me jaded, but these days I'm starting to get to a point where I've seen a ton of really rare and valuable cars. This is a pretty good problem in life to have. Ferrari 250 GTO and 250 Testarossa? Sure, been there done that. Bugatti Chiron? Old news, saw it a while ago. I know there's a ton out there I have yet to see, but sometimes you need a good reminder of just how true that statement is. If you're like me and want to check out something besides your average muscle car and hot rod show, head down to Nashville sometime and prepare to be amazed.
read more
CONTACT US | TERMS AND CONDITIONS
© 2016 CarShowSafari.com All Rights Reserved.
The contents and images on this site may not be reproduced, distributed or otherwise used,
except with the prior written permission.