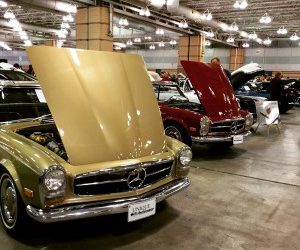 Last year, I covered the show's largely political descent into barrenness, but while I had high hopes for change this time around, I confess myself disappointed. This year's show wasn't quite as desolate as the last, but it wasn't so far off either.
read more
CONTACT US | TERMS AND CONDITIONS
© 2016 CarShowSafari.com All Rights Reserved.
The contents and images on this site may not be reproduced, distributed or otherwise used,
except with the prior written permission.