Here at Safari News, we're dedicated to capturing all corners of the automotive world and the classic car hobby, from important historic events that contributed to the cars we know and love today, to the latest, up-to-the-minute automotive industry news. Here you'll find features on the latest car releases, editorial commentary on events, books, and shows, and so much more. Explore our archives of over 500 automotive, racing, and historical articles with more coming out every day! 
Because the automotive industry doesn't happen in a bubble. And that's why our expert team of reporters has the down low on everything from racing industry news to automotive history news to the latest reports and headlines the press can get their hands on. We're not just here to share what's going on in the world of modern and classic cars, we want to tell the stories that aren't being told and to put these event and experiences into the context of history, to showcase important moments and to highlight the people, places, and experiences that have never been shared before. 
Check out book reviews, racing commentaries, new car releases, and a whole lot more, here at Safari News—and be sure to follow us on social media for more up-to-the-minute information! Got a hot tip, car show news, or photos from last weekend's great car event? Drop us a line to find out how you can become a Safari Tracker today!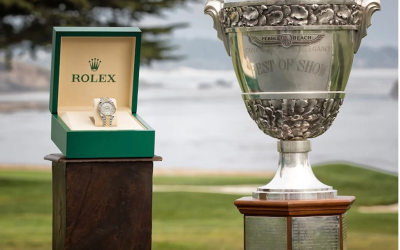 The following pages contain a one-stop guide to the history and events that constitute what has come to be known as Monterey Car Week, identifying the period leading up to its climactic event, the Pebble Beach Concours d'Elegance.
read more

CONTACT US | TERMS AND CONDITIONS
© 2020 CarShowSafari.com All Rights Reserved.
The contents and images on this site may not be reproduced, distributed or otherwise used,
except with the prior written permission.