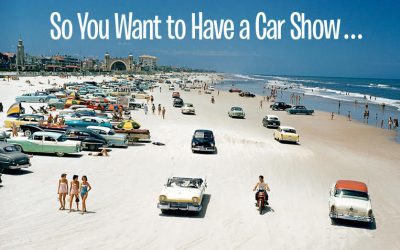 If you want to find the really perfect time to put your automotive event on, there are a few things you'll want to consider in more depth. Based on my experiences at car shows around the country and at all times of the years, here are some elements to keep in mind when looking at next year's show calendar.
read more

CONTACT US | TERMS AND CONDITIONS
© 2020 CarShowSafari.com All Rights Reserved.
The contents and images on this site may not be reproduced, distributed or otherwise used,
except with the prior written permission.