Social Media and Your Car Show
For many of us, late fall means the last gasps of a late car season. There may be a few bright and sunny days, a couple bursts of warm weather, but the east coast, the Midwest and the north have begun the trek toward hibernation and winterization, tops up, covers on and snow tires out. Even in my new hometown, farther south and farther west than I've ever lived before, Halloween is too chilly for tank tops and the locals have pulled out the winter coats.
So, with Christmas barreling down upon us in jolly good cheer, why would we think about car shows now? Car show season in the near past and distant future. What can November, December, January mean for our cozy classics tucked in the barn?
I'll tell you–but you're not allowed to scoff.
It's social media time.
I know. I'm standing over here waving the millennial flag from my soapbox and dropping words like retweet, hashtag and follow and those are words that may have made sense once upon a time in a different world and place. As someone who has worked in the field of social media and modern communication for nigh on a decade, I can both appreciate and, to a certain extent, encourage a healthy skepticism of it.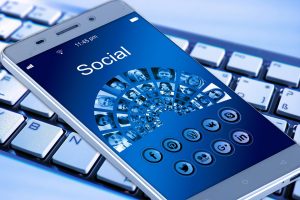 But, at the end of the day, if you are putting on a show, you are a promoter. If you are a promoter, you need to market, and there is no more effective, inexpensive or creative option for marketing your events than social media in its various forms.
The thing you will learn about social media, however, is that in order to build an organic, responsive and engaged audience, you need to start now. Your Facebook page will not hit a thousand likes overnight the week of your show and if it did, it wouldn't help you to the same effect as an audience you develop slowly and with true interaction.
Now is the perfect time to get started. The shades are closed and the weekends are no longer spent at shows or racetracks. Now is the time of year when enthusiasts start to crave the classics, when we all want for a bygone car show season.
And that's the content you share.
Crash course – start a Facebook page and maintain a Facebook page. In fact, in a lot of ways, your Facebook page is preferable to a website, if only because it makes last minute updates and rain dates easier. Facebook is meant to be used, it's intuitive and mobile-friendly. Play around with it. Get to know it.
And don't expect it to grow on its own.
It isn't a cactus. It won't thrive in the desert of information or content.
But you don't have to worry about finding content. The same pictures, articles, and videos that excite you, excite your followers. They want to hear about events and car news. They want to see pictures from your cruise nights and your cars and coffees. The content is already there, it's just a matter of using it to build a following well before your event season. Here are a few things to keep in mind when building your Facebook page.
Update Regularly:
Facebook has easy scheduling tools, so if you're worried about life getting in the way (which it will) consider scheduling posts a week in advance. You don't have to post every day, but you cannot go weeks without updates. They can be as simple as a photo gallery or as complex as contests and giveaways. Find a good balance you or your club or team can manage and keep up with it.
Utilize Your Community:
If you're planning a club event, invite the club members to your page–and then have them invite their car friends and family. If you're associated with a program like Toys for Tots or Wounded Warriors, have them share your information and then you can, in return, share theirs. They benefit from the success of your show, so engage their followers. Locations like town centers or stores, like Dunkin' for your Cars and Coffee, also become allies in finding followers and potential show-goers. 
Engage:
Yes, social is constant. You're preaching the choir. But the articles and the videos and the pictures don't mean anything if you're not following to see who comments or responding to replies and what not. It's also wise to ensure that communication on your platforms is respectful and generally vitriol-free. The internet can be a free-for-all sometimes, but you're here to talk about cars, community and often causes, and political rhetoric, religious discourse and the rest belong somewhere else.
Create Your Own Content:
You don't have to do this if you don't want to, but one of my favorite parts about posting to social is sharing new images and ideas. I use a wonderful free site called Canva to create banners for my pages, Twitter images and more. They have easy to use sizing and free fonts and photography. Pixabay is also a great resource for copyright free images. These are some of my top picks, but there are plenty.
Don't Bite off More Than You Can Chew:
I've really only touched on Facebook here, but there are plenty of options for expanding your show's social presence online. Twitter and Instagram are also popular choices, but by no means your only ones. The thing is, it's really easy to get stretched too thin when you're trying to run social accounts for a passion project, so start with one or two and see how it goes. If you do decide Twitter is right for you, TweetDeck and HootSuite are good scheduling tools, so you're not always floundering for content.
Share the Load: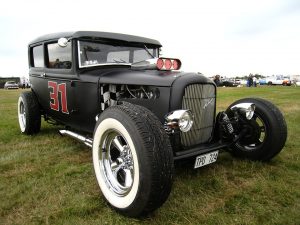 I guarantee there's more than one person in your group, club or team who has a Facebook page. Seriously sit down and discuss how you're going to split the responsibilities, so it doesn't turn into a "I thought you were going to…" situation where the page sits empty for months. Having someone else, or several someones, at your back, can make the whole process a lot easier.
Don't be Afraid to Ask:
I ask all the time! I run something like 30 social platforms for authors, companies, and museums and I'm constantly asking. 1) Because the social media platform is always changing and 2) because I want to get better at it. The internet has tons of answers for your questions, as do the millennials and Gen Zers in your life. But at the risk of sounding like an upstart, be respectful and appreciate that this is a culture in which we were raised and taught many fundamental communication skills. When older people in my life scoff at social and tilt their nose at it because they don't understand, I get defensive. The reality is, we can all learn from each other if we're nice about it.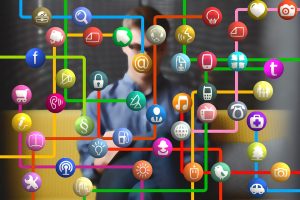 Obviously, these aren't all the answers. And a Facebook page is by no means the only way to get people excited about your event. But as winter looms for most of America, it's a good way to pass the time and take things slow–and it can be incredibly effective for show producers and organizers.
Yes, it's overwhelming. I can promise you I understand that. But it has the power to make a big impact on the success and turnout of your event, and isn't that what we're all looking for? Give it a go–and let's bring the classic car hobby into the modern age so it can thrive for years to come.