Nashville, TN–Recently, Safari had the opportunity to attend the Nashville International Auto Show in the heart of Music City. While the event comes toward the end of the year, after most major automakers have said their piece on upcoming models and plans, smaller auto shows like the one hosted at Music City Center provide us with a sense of what real consumers are looking for and the trends that will ultimately be reflected in the coming years at the level of the average driver. As much as we love news of Tesla–for better or for worse–or spaceship-inspired BMW supercars, it is that average driver which ultimately decides the future of the industry. Here are a few takeaways from this year's Nashville International Auto Show.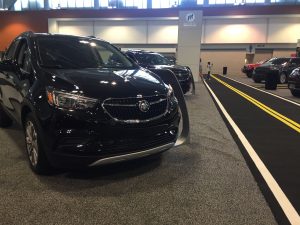 Pick Me Up, Before You Go, Go: 
Surprisingly, the trend toward pickup trucks has grown even more powerful than it was this time last year. While we've spoken in the past about a lamentable loss of smaller and more midsize pickup trucks, it seems the automakers are happy to carry on business as usual. We saw trucks from the usual suspects, GMC, Ford, Chevrolet, and, of course, the new Jeep Gladiator that is kind of impossible not to fall in love with.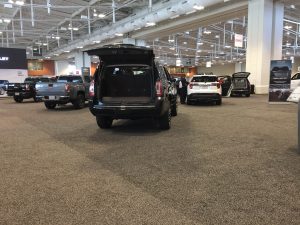 While our Motorsports Editor, Bob Marlow, is quick to point out that pickup trucks has a significant profit margin fo automakers, there's still the question in the air as to who exactly is buying them. These vehicles are larger–often without any more tangible passenger or cargo space, they're equipped with the top of the line in luxury and entertainment, and even the most gas-friendly among them is still tapping at mileage highs competitive with my 1997 Toyota Celica. They're not exactly inexpensive to buy or to own, and though more of the population is moving into cities and city-adjacent suburbs, the trucks just seem to keep getting bigger. 
As a city-dweller, a pickup truck is pretty much out. But I would like to see the return of the S-10 type vehicle, the sporty pickup without the bells and whistles and without all the extras. A point to the automakers on this, these trucks are more powerful, capable, and stronger than ever before–but do they need to be so big? 
Green With Envy
While the topic of environmental advances is fraught with political divisiveness, it's impossible to discuss the future of the automotive world without bringing up green tech. Automakers are at a crossroads of policy, consumer wants, buying demographics, and fear that if they accelerate this process too quickly they'll lose buyers. So they've decided not to accelerate much as all, instead. Yes, we're seeing a push for higher mileage, yes, we're talking about emissions and green tech, yes, last year I wrote about how there seems to be a quiet consensus that this is important. But the general panicked drive to create a fully alternative energy market just doesn't seem to be there. We're edging into a new decade and it seems like we should be looking full-tilt toward more effective technology or there won't be much an automotive world to speak of. 
Individual Brand Blast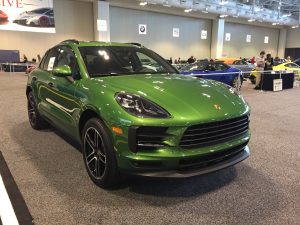 Whatever Porsche is doing is cool. They know their pedigree and they've well and truly earned their spot at the top, which means if they want to continue producing out of left field vehicles, why the hell not? They now have the Porsche Panamera, a sedan, the Porsche Cayenne and the Porsche Macan, SUVs, and the incoming Porsche Taycan, a sport sedan that is Porsche's first fully-electric vehicle. (Does this come on the coattails of a rant about alternative fuel? Yes. Can everyone afford a Porsche Taycan? If you can, I want to be your friend.) Porsche has been expertly and passionately pushing the limits on what the automotive industry and its consumers will accept and frankly, it's fun as hell to watch. 
Jeep is having fun. That's the whole point of Jeep, right? From the pocket-sized Renegade to the exciting revitalization of the Jeep Gladiator, Jeep is focused on adventure, access, and taking the tough trails. For all the brand recognition, it's a relatively affordable marque, and there's something in all of us that would very much like to drive into the mountains and never come back. What will Jeep do next? Hopefully make the vehicles perform as well in reality as they do on paper. Thankfully for FCA, Jeep is doing an excellent job keeping the attention away from FIAT, which seems to have lost its way.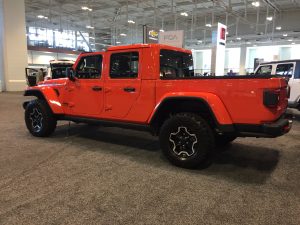 Buick is still trying to reach a younger, more engaged audience. They haven't quite realized that young people can't afford cars and still really aren't going to buy a Buick. There are so many other options on the market today for midsize crossover and SUVs with luxury feels that it's going to take a lot to change that tide. 
The Nashville International Auto Show is a cute and exciting exhibit that gives us insight into what's happening in the automotive world at large. There are always supercars on display, incredible custom products like the Mini Cars Inc. creations we saw this year, and classic vehicles going up for auction, like a wide display of Camaros through the years.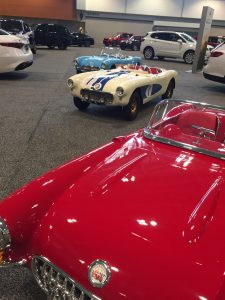 If this piece comes off as frustrated, it's not to do with the show, but rather, what the show is telling. We are at a pivotal turning point in automotive history. As we look back one hundred years, we see periods of innovation, of building an entirely new world with scraps and parts. We see the formation of some of the most iconic brands in car history, and the dismantling of brands that would never succeed. When they look back at us in one hundred years, what will they say? We have the chance to make a statement. Now is the time for automakers to build the future and for drivers and enthusiasts like you and me to demand it. What will come next? What will they say in one hundred years? Well, that's really up to us, now isn't it?