Jan 1
1970
Thursday
Start Date
January 1, 1970

Add to Calendar

Get Directions

Print Listing

Back to Listings
Topmarq VIRTUAL Car Show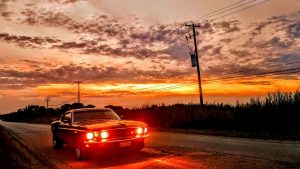 Location:
Topmarq Website
N / A
Houston, Texas 77007
Event Info:
Topmarq's debut classic car show focused on all your classic cars. With three classes we all know and love and a fourth looking for interesting car stories, there's something for everyone1Classes of Cars:

Classic Mustangs, Classic Corvettes, European Classics, Classic with best background story.
Winners:
1st place in each class wins a

$25 Visa Gift Card

2nd and 3rd places earn an honorable mention and bragging rights
1 Random non-entrant Voter will receive a

$25 Visa Gift Card

(so come vote!)
Event info
All entries are welcome so everyone can post their cars!
No purchase necessary to enter the event.
Admission: 0.00
Registration Fee: 0
Event Website: Event Website
Contact Info:
Email: info@topmarq.com
| Date | Start Time | End Time |
| --- | --- | --- |
| July 24, 2020 | 12:00am | 11:45pm |
| July 25, 2020 | 12:00am | 11:45pm |
| July 26, 2020 | 12:00am | 11:45pm |
| July 27, 2020 | 12:00am | 11:45pm |
| July 28, 2020 | 12:00am | 11:45pm |
| July 29, 2020 | 12:00am | 11:45pm |
| July 30, 2020 | 12:00am | 11:45pm |
| July 31, 2020 | 12:00am | 11:45pm |
| August 1, 2020 | 12:00am | 11:45pm |
| August 2, 2020 | 12:00am | 11:45pm |
| August 3, 2020 | 12:00am | 11:45pm |
| August 4, 2020 | 12:00am | 11:45pm |
| August 5, 2020 | 12:00am | 11:45pm |
| August 6, 2020 | 12:00am | 11:45pm |
| August 7, 2020 | 12:00am | 11:45pm |
Event Specialties:
Antiques
Classics
Competition Cars
Customs

Event Vehicles:
Auto
European