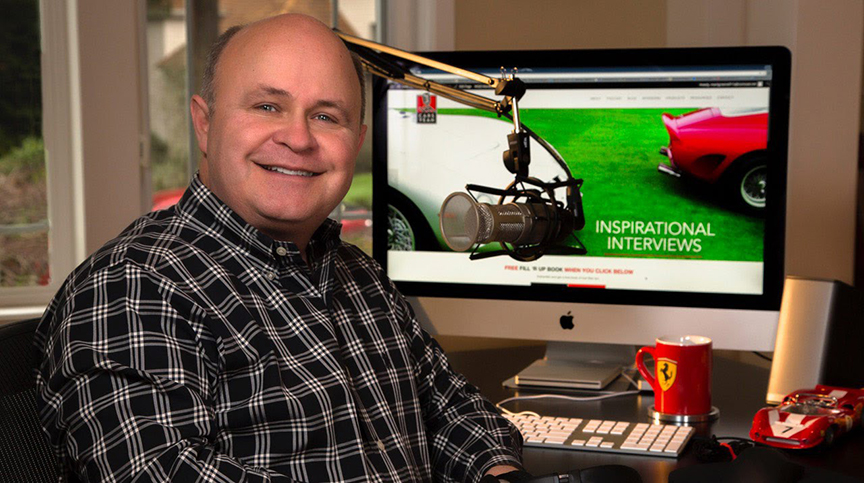 The Cars Yeah podcast is a 5-day-a-week show hosted by Mark Greene, an incurable automotive enthusiast interviewing successful automotive entrepreneurs who live a lifestyle around their passion for automobiles. His guests include:  Artists, celebrities, journalists, authors, concours directors, racers, designer, builders, and more. Mark will take you on their journey, get under the hood, and provide some inspiration.
Cars Yeah is recognized by Dupont Registry as one of the Top Car Podcasts. Mark Greene is also available as a keynote speaker at your automotive events, summits, dinners, shows, or where ever you would enjoy an inspirational and automotive related talk!
So sit down, buckle up, and enjoy the ride!
• • • •
To check out more of the over 2,000 interviews with Inspiring Auto Enthusiasts, as well as other great resources, visit:

CONTACT US | TERMS AND CONDITIONS
© 2022 CarShowSafari.com All Rights Reserved.
The contents and images on this site may not be reproduced, distributed or otherwise used,
except with the prior written permission.