Every wonder who is behind the wheel at CarShowSafari.com? Read all about us, family members, friends, designers, journalists, and historians who came together over a love for the automobile and a dedication to preserving and supporting the classic car hobby! 
Car Show Safari started as a family company in the kitchen at the Scalera home in New Jersey. In the years since, the team has expanded to include expert reporters and writers, tech guys that know their way around a code, quality control experts, and big-thinker, big-idea dreamers who know that the future of the classic car hobby looks bright. We firmly believe in the power of creative thinking, whether it's applied to innovative vehicles like the Chevrolet Corvette or startup companies like us. We're a little bit rag tag, a little bit different, and a little bit unique, but as many great car makers of the last century indicate, weird, creative, and passionate often pave the way for something totally great. Get to know our team today! 
Tommy
PRESIDENT, CREATIVE DIRECTOR & FOUNDER
Tommy is passionate about his love for the automobile, whether he's restoring them or racing them, photographing them or writing about them. He is restoring a '62 Thunderbird convertible, races an '06 Mustang GT convertible, and has his eye on fixing up a rust-free '67 MGB… or maybe a '59 Triumph TR-3A… Tommy now lives with his wife, Holly, at the beach in Ventura California to be closer to the ocean and to the center of the car hobby!
Ruby
EDITOR of NEWS & SOCIAL MEDIA
Ruby studied journalism and writing at Emerson College, in Boston, Mass. She had been going to car shows and events since before she could walk, and fell in love with cars at a very young age, specifically of the 1957 Corvette variety. Ruby has written for a number of automotive publications and loves having a career that blends her two passions, writing and the automobile, and is working towards making the automotive industry more appealing and accessible to women.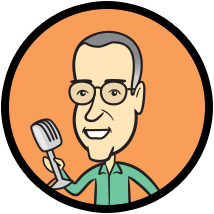 Bob
MOTORSPORTS EDITOR
Bob's mother claimed, in all seriousness, that his first spoken word was not "Mama" or "Dada" but "Oldsmobile," identifying a passing car. A veteran motorsports writer and speedway public address announcer, Bob has been to more than 100 speedways in the US and Canada covering everything from the local short track to Formula 1 and IndyCar. Bob also has always been a classic car enthusiast, and can be found roaming the aisles at Hershey every October.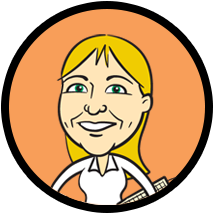 Nancy
DATA RESEARCH & QUALITY ASSURANCE ASSOCIATE
Nancy is a natural-born researcher, compiling much of the listings data that appears on CarShowSafari.com, including the list of museums and junkyards along with their website links. Her "eagle-eye" ability to spot quality control issues is uncanny. Nancy manages quality assurance, identifying, analyzing, and documenting problems with website program function and navigation. She is also the President and sole member of the Toyota Avalon Enthusiasts Society of America.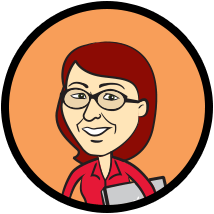 Carol
SEO and WEBSITE ANALYSIS MANAGER
Carol is in charge of the SEO side of the operation. Her main focus is getting CarShowSafari.com to the top of all of the major search engines so we can bring our amazing Car Vision to the masses. In addition, she is true team player, she combines her love of learning new things, problem solving and process improvement skills to help us focus on growth. Carol possesses a natural ability to find solutions that make CarShowSafari.com more organized and efficient.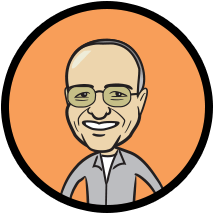 Andre
VP of INFORMATION
Along with his passion for information organization and implementation, Andre has maintained a very active interest in automobiles from a young age. His first recollection of working on a car was helping his career-military father to install a fuel gauge in a 1962 VW and later inherited a 1963 Corvair Spyder as his first car. From that experience he was hooked, and still restores Corvairs to this day. Andre is also a highly-accomplished expert of military aviation history.

CONTACT US | TERMS AND CONDITIONS
© 2020 CarShowSafari.com All Rights Reserved.
The contents and images on this site may not be reproduced, distributed or otherwise used,
except with the prior written permission.