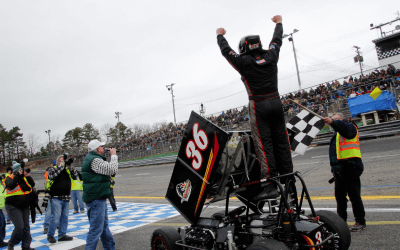 Everyone has their Thanksgiving traditions. Dinner with the family, of course, but maybe also going to the Macy's parade, or listening to Alice's Restaurant, or watching "Turkey's Away" from WKRP in Cincinnati. For us, it's Laurel & Hardy's 1933 classic March of the Wooden Soldiers and, once the big meal is digested, a trip to Wall Stadium Speedway for the annual Turkey Derby.
read more
CONTACT US | TERMS AND CONDITIONS
© 2016 CarShowSafari.com All Rights Reserved.
The contents and images on this site may not be reproduced, distributed or otherwise used,
except with the prior written permission.