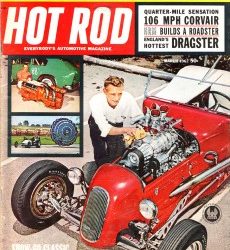 With all the information flowing back and forth on the supposed EPA race car rules, I thought I should stand up and give my view. The actual rules were enacted many years ago, and have never been enforced on real race cars. This fact that has been almost universally ignored in the enthusiast press. Let's take a look at the smog rules themselves, and the market they drove.
read more
CONTACT US | TERMS AND CONDITIONS
© 2016 CarShowSafari.com All Rights Reserved.
The contents and images on this site may not be reproduced, distributed or otherwise used,
except with the prior written permission.