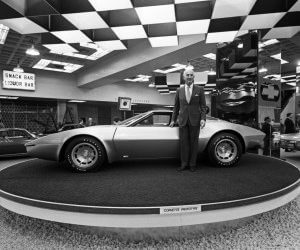 First production began on June 30, 1953, and from the start it appeared as though the Chevrolet Corvette was a project best to be forgotten about and written off as a failed flight of fancy.
Zora Arkus-Duntov did not agree.
read more
CONTACT US | TERMS AND CONDITIONS
© 2016 CarShowSafari.com All Rights Reserved.
The contents and images on this site may not be reproduced, distributed or otherwise used,
except with the prior written permission.