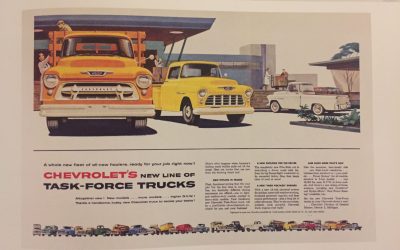 Mr. Edsall directs some of that life-learned knowledge of the classic car industry to the Chevrolet pickup truck, in his latest release, Chevrolet Trucks: 100 Years of Building the Future. The book, full of images, photographs and a whirlwind of history, explores just how much the pickup truck has influenced American life, and just how much American life has influenced the pickup truck.
read more
CONTACT US | TERMS AND CONDITIONS
© 2016 CarShowSafari.com All Rights Reserved.
The contents and images on this site may not be reproduced, distributed or otherwise used,
except with the prior written permission.