CarShowSafari.com is an Amazon Associate and earns from qualifying purchases.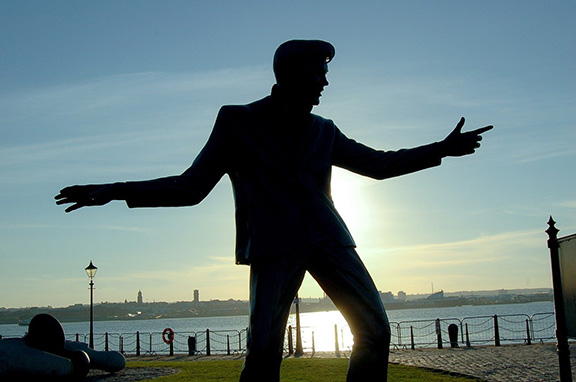 Submitted by CarShowSafari.com member Elvis H. Presley
Back when I was a famous singer instead of a famous reputedly-dead singer, I had a penchant for flashy cars.  I had so many that I couldn't drive them all, and dead batteries occurred often.  But now that I live the quiet life of an octogenarian, I have found the answer to the dead battery problem.
I no longer have a fleet of Cadillacs.  A Honda is my day-to-day ride.  It's not flashy but it is very nice.  Aside from the Honda, from time to time I like to tool around in my 1963 Chevy pickup.
As a CarShowSafari.com reader, you're probably like me and own a special vehicle (or several) apart from your day-to-day car.  It may be an antique or classic, a sports car or track car, an off-roader, or even an RV.  But whatever it may be, chances are that it sits parked in the garage more often than it is driven.
More Than Once in a Blue Moon
Weak or dead batteries are often a result of such infrequent use.  To combat this problem, battery maintenance products have become commonplace in recent years.  The best-known of these is the Battery Tender brand, but there are a whole hunka others on the market as well, like the Noco Genius 1 and the Black+Decker BM3B and the Motopower MP00205A, and the more advanced Battery Tender Junior.
I bought my old Chevy truck in March of 2009, now nearly 12 years ago.  At the time, there was a NAPA battery in the truck of indeterminate age.  The date stickers had not been punched out.  It didn't look new, but for the sake of the discussion let's assume that it was.  If so, today that battery would be approaching its twelfth birthday.
Would be?  It is!  Today, that same battery is still in the truck!
Because the truck is driven infrequently, I put a Battery Tender on it from day one.  Nearly 12 years later, let's just say, I'm convinced.  To this day, the ol' Chevy cranks healthily and starts up first time every time.
Don't Be Cruel
To be fair, the NAPA battery, while old, is what was a top-of-the-line battery when it was new.  I question whether I'd get the same results with a cheapie no-name battery.  And my old truck has an upgraded alternator installed, not the original generator.  But still, a dozen years of service from a car battery is impressive.
Battery maintainers like the Battery Tender and it's competitors are designed not only to charge lead acid vehicle batteries but also to maintain them during long periods of non-use.  Conventional trickle chargers, if left in place too long, can cause more harm than good. Battery maintainers, on the other hand, automatically switch at the end of the regular charging cycle to a storage or "float" level.
A Suspicious Mind
Of course, I am concerned that my battery, now older than a hound dog, may give up the ghost at any time.  When I am driving the truck, away from having the Battery Tender in place, it might strand me.  It might strand me in the ghetto, leaving me all shook up.  But my curiosity has gotten the better of me.  How long will my elderly battery last with continued maintenance on the Battery Tender?  I just gotta know.
I may be setting myself up for an inevitable AAA call, but that's all right, mama.  In the meantime, I can't help falling in love with the Battery Tender!
CarShowSafari.com is an Amazon Associate and earns from qualifying purchases.